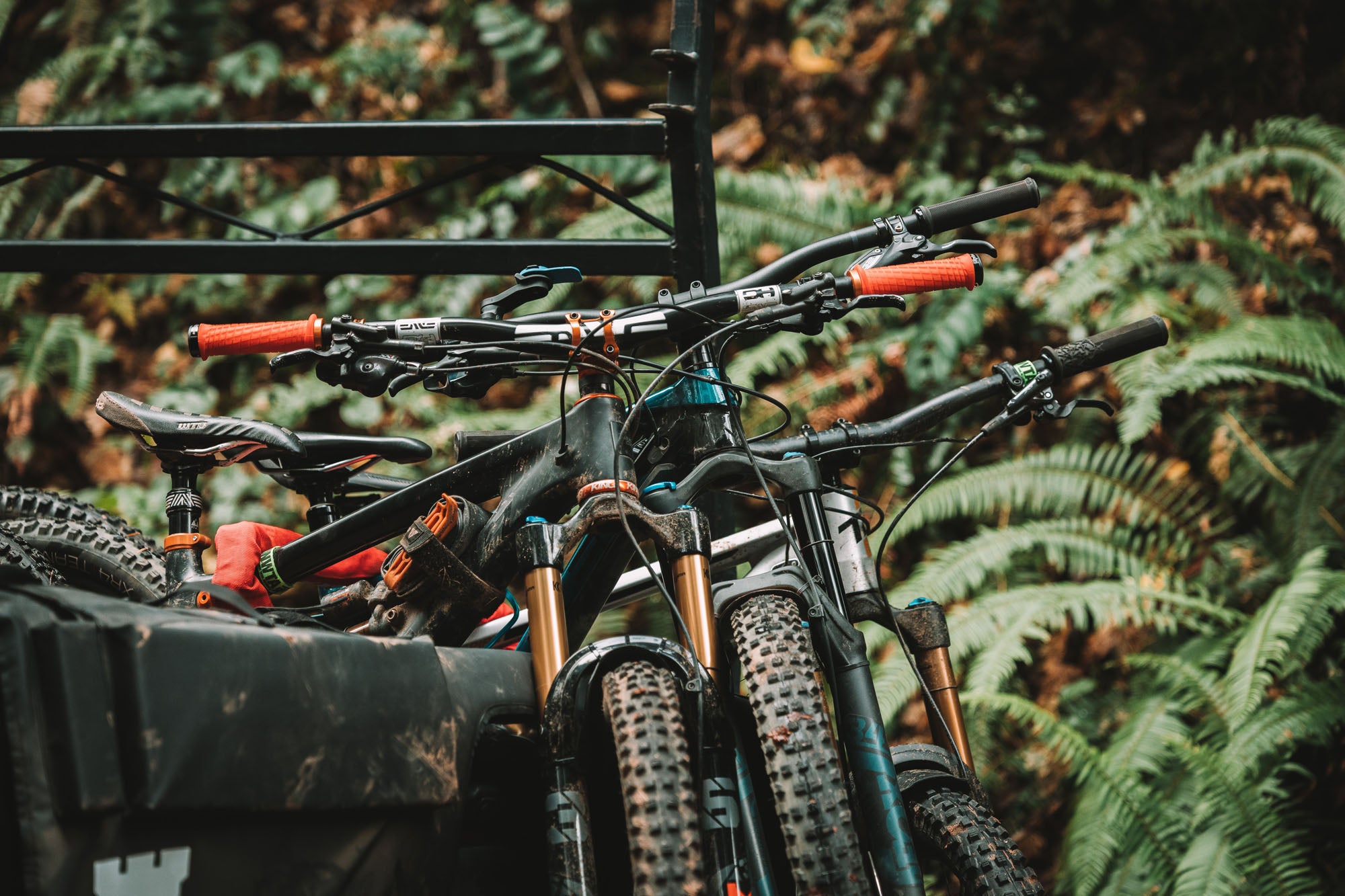 Mountain Bike Socks
Made in the UK with green credentials
How it's made
Eco friendly mountain bike socks
Our socks are knit right here in the UK using the latest cylindrical knitting machines. We quality check every pair to ensure we never send out something that doesn't meet our standards.
We use the smallest possible packing sleeves, printed just down the road, and post your pair in a fully recycled paper postal bag. 
What's in them?
The materials in our socks
All our socks are made from 95% Polyamide and 5% elastane because it's the best material for the job. After testing dozens of different materials and blends we found that Polyamide gave us a sock that was substantially more robust, not picking up holes and stood up to repeated washes.
It also dried extremely quickly handy for our multi-day adventures or even when you've forgotten to get your socks out of the washing machine 10 minutes before you're leaving. 
How they arrive
Our packaging
We've ensured we've removed all plastic packaging from our supply chain right through to our factory. We use paper-based packaging for everything and water soluble inks in all our printing.
Our aim with packaging is always to minimise. We keep our sleeves as small as possible and where possible will reduce the number of pieces of packaging. Unnecessary packaging is annoying for everyone!
To sum up
Our Ethos
Our ethos is to create the best experience possible whilst always being responsible, we want you to love every pair of Odd socks.
Responsibility for us is about reducing anything unnecessary, developing products that last and making our products in a way that protects our people, communities and the planet.